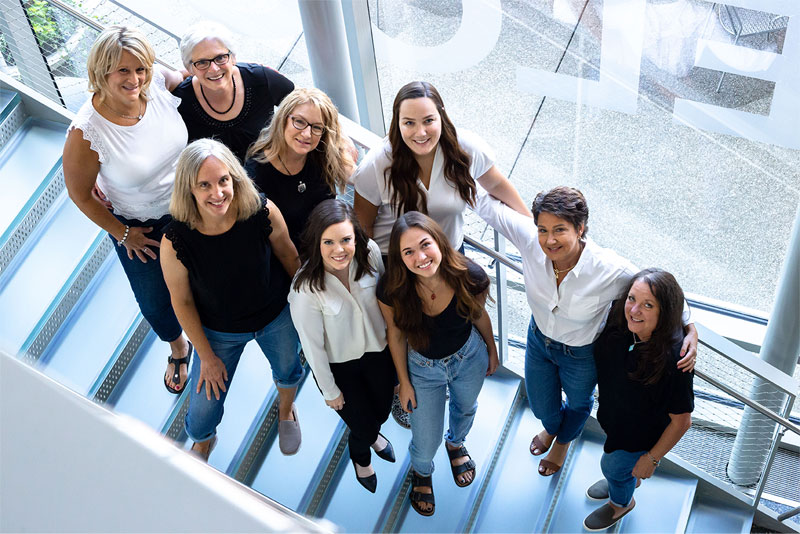 We know that our office is only as effective and as welcoming as the people who work in it, which is why we take pride in our friendly, well-trained team members! We put your needs first to achieve efficient, comprehensive treatment in a supportive and nurturing environment. We promise to speak candidly with you about possible treatments as well as any risks and associated costs of treatment, and how treatment can address your individual needs.
Our staff is highly skilled, uniquely trained and strives to provide unparalleled service to each patient. Our staff consists of team members with specialized training and certifications, and years of experience in treating patients with the highest level of care. We strive to stay abreast of the very latest in technology and advances by regularly attending continuing education courses and seminars.
Our staff consists of:
---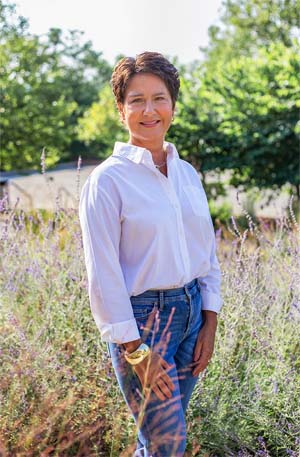 Pam Henderson
My name is Pam and I am a Certified Dental Assistant with 35 years of experience. I joined Dr. Purvis in 1989 as an Orthodontic Assistant. I currently hold the position of Treatment Coordinator which allows me to be the first staff member to meet all of our wonderful patients and families. Each patient and smile is unique and I am here to help you understand your specific orthodontic treatment plan and to address your financial and insurance concerns. I reside in Latrobe with my husband Brian. My son David is a recent graduate of St. Vincent College and my daughter Lauren attends Kent State University. I enjoy reading, traveling and spending time with family and friends. I always look forward to meeting our new patients and introducing them to the benefits of orthodontics and lifelong dental health.
---
Morgan Waugh
Morgan grew up in New Florence, PA. She graduated from IUP with a bachelors in psychology. She had worked in medical billing for a couple years and has now transitioned to our front desk and is eager to learn and meet all of our patients! She was recently engaged to Jeremy, and they have two dogs (Oliver and Luca). Morgan loves camping, concerts, motorcycle rides and a good book. We are thrilled to have her on our team!
---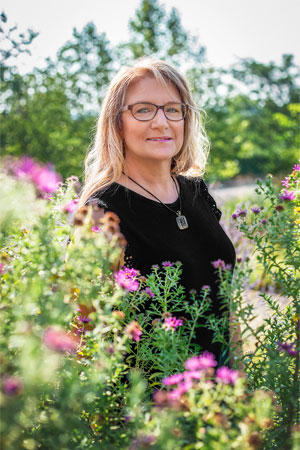 Sandy Beagle
My name is Sandy. I am a certified dental assistant and have x-ray certification with over 35 years of experience in the dental field. It's very rewarding to watch the transformation of our patients' teeth into beautiful smiles. In my spare time my husband and I enjoy mountain biking, hiking, and sitting around our fire pit.
---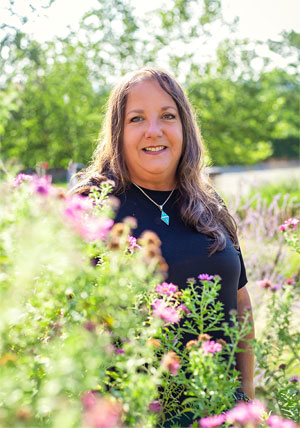 Kathy Dicesere
My name is Kathy and I have been with Dr. Purvis as an orthodontic assistant starting in 1982 then began taking over as Lab Technician 5 years later at our in-house lab. I fabricate all the fancy and colorful retainers along with plaster models and functional appliances for our patients. I have two amazing daughters. Gina, her husband Mark and son Jameson and I live in Ligonier in our family home. Hailee lives in Greensburg with her husband Bill and their sons Rylan, Ethan, Nolan and Brandon whom I love dearly. I enjoy spending time with my fiancé Tim, walking and working in my yard and gardens.
---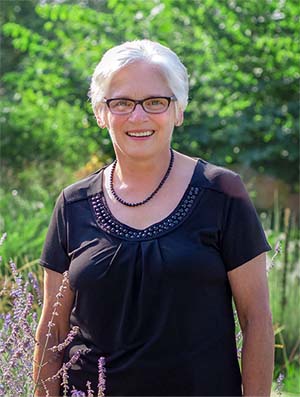 Nancy
My name is Nancy, I am a certified dental assistant, Fellow of the American Dental Assistant Association.
I was a Dental assistant for 27 years and this year 2018 I joined Dr. Purvis and his team. I live in Latrobe with my husband Dave. In our spare time we enjoy going for relaxing rides on our Honda Motorcycle. We also enjoy spending time with our 2 children, 6 grandchildren and extended family. I enjoy helping to create beautiful smiles that build confidence in a patient.
---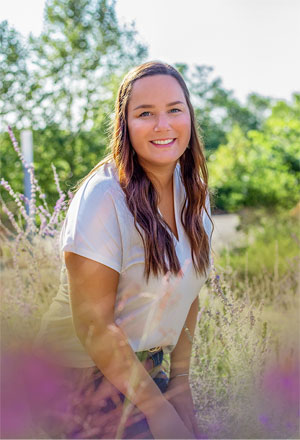 Sabre Turner
Sabre grew up in the small town of Cambridge Springs, PA. She is a recent graduate from the University of Pittsburgh at Greensburg and obtained a degree in biological sciences. Sabre's goals are to become an orthodontist herself-she is so thrilled to be able to gain more experience and insight in the field of dentistry working with us! Sabre loves to spend her time with family, friends, and her dog named Baretta. She enjoys boating, skiing, camping, and anything else outdoors!
---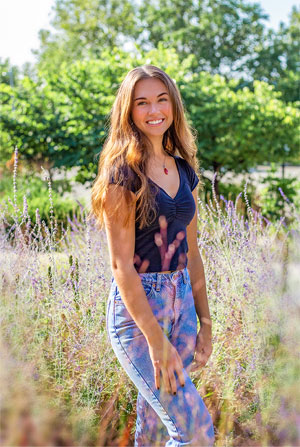 Nina Christopher
Nina grew up in Ligonier, PA and is currently a Junior at the University of Pittsburgh. She is majoring in Biological Sciences on the Pre-Dental track and has a minor in chemistry and studio arts. Nina aspires to be an orthodontist herself. Her experience at our practice has been incredibly inspiring and rewarding for her. Nina loves to travel, read, hike/camp, drink coffee, and spend time with friends and family.
---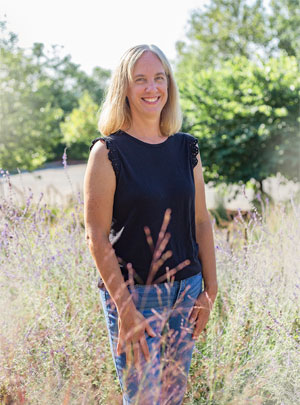 Kathy Pierce
Kathy is the scheduling coordinator at the office and will often be the one to greet you over the phone. She began working at Purvis Orthodontics in August of 2020 in the COVID screening position. Three months later, she was trained in sterilization and then most recently was moved to a front desk role. She may be fairly new as an employee, but all four of her kids had their braces with Dr. Purvis. She lives in Ligonier with her husband Todd, their youngest Ella, who will be a sophomore at LVHS and their dog Liberty. Their son, Sam, lives in Denver, CO. Their daughter, Abby, will be a senior at Duquesne University and Maddy will be a sophomore at Belmont University. She is excited to watch Dr. Sarah continue the healthy and positive transformations of smiles in the community.
---
Kenzie Prosser
Kenzie is a dental assisting student and has had an interest in orthodontics from the beginning. She is very excited to be working in our office which is giving her the opportunity to learn and train while she is going to school. Outside of work and school, she spends most of her time with family and her three year old son, Josh. They love to make crafts together and play superheroes.
---
Jody Yunetz
Jody has lived in Latrobe for 45 years. She enjoys spending time with her two daughters- Jessica and Jamie, and her four grandchildren - Evan, Jax, Norah, and Clara. She has worked for various companies during her career and is happy and grateful to join Dr. Sarah's team.
---
To experience the difference that only a well-trained, professional and courteous team can deliver, schedule your appointment with LaRue Family Orthodontics today!